Recognition of the Taliban Government in Afghanistan and International Community
Keywords:
International Community, Recognition of Government, Taliban Government, Afghanistan, Strategic Vacuum
Abstract
The purpose of this paper is to study the responses and concerns of the international community vis-à-vis the Taliban government in Afghanistan as the Taliban takeover of Kabul in 2021 is a significant regional development having domestic, regional and global implications. Regarding the recognition of the Taliban government, the important states of the international community are responding with caution based on their strategic calculations, political values and long-term foreign policy goals in the regions adjoining Afghanistan. The states having stakes in Afghanistan are mainly divided in two groups: The US-led group and the China-Russia-led group. This paper finds that the US-led group will find it more challenging to engage with and recognise the Taliban government and, at the same time, the China-Russia group will try to fill the strategic vacuum in Afghanistan left by the United States (US) and its allies by having a more active engagement with the Taliban government. This paper also studies the realignments of the important regional states to respond to the unfolding situation in Afghanistan. Through qualitative research methodology, this paper contributes to enhancing the understanding and knowledge regarding Afghanistan and its significance at both regional and international level.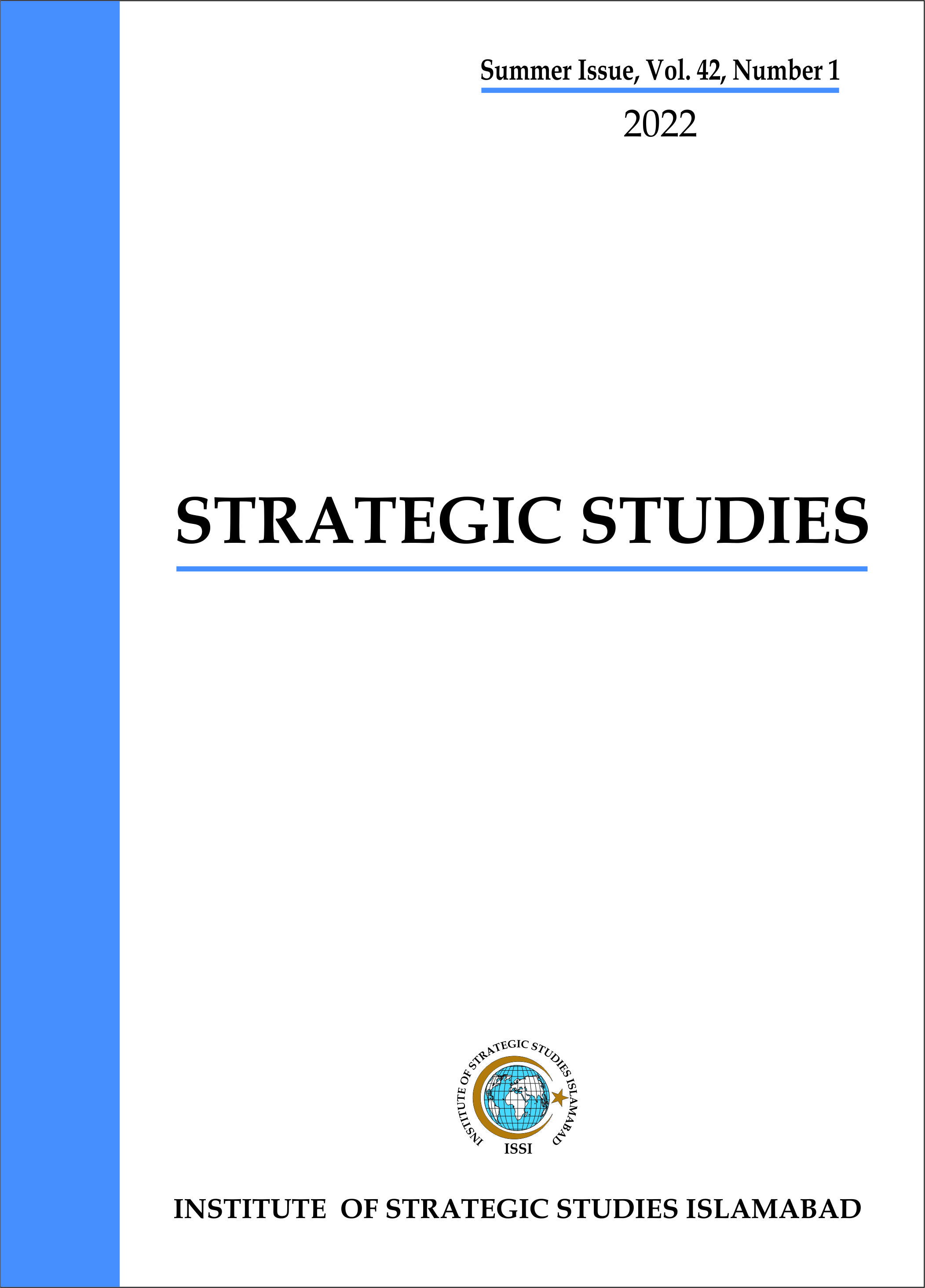 How to Cite
Muhammad Faheem, & Minhas Majeed Khan. (2022). Recognition of the Taliban Government in Afghanistan and International Community. Strategic Studies, 42(1), 81–96. https://doi.org/10.53532/ss.042.01.0014
Copyright & Licensing
Copyright (c) 2022 Strategic Studies
This work is licensed under a Creative Commons Attribution-NonCommercial 4.0 International License.