Indian Muslims' Socio-Political and Economic Challenges in the Globalised World
Keywords:
India, Muslim Minority, Globalisation, Hindutva, South Asia, BJP, Communalism
Abstract
India is a multi-religious and multiethnic society, the rise of Hindutva in the country's politics has polarised it in an unprecedented way. The state's inclination towards Hindutva is evident from the plight of Indian Muslims, who constitute one of the largest minority communities anywhere in the world. In today's globalised world, analysing Muslim minority's socio-economic conditions is imperative especially in the context of the United Nations Millennium and Sustainable Development Goals. This paper primarily examines the post-globalisation socio-economic and political status of the Muslim minority in India. The study focuses on the changing social and political dynamic of Indian society and repercussions for Muslims under the BJP's government. The findings bring forward an alarming situation by highlighting that Muslims minority in India is systematically deprived and by implication, lagging behind vis-à-vis other communities in a state that claims to abide by liberal, secular and democratic norms. Economic and political deprivation, communal riots, prevailing illiteracy, poor health and social conditions are the main characteristics of the Muslim community of India.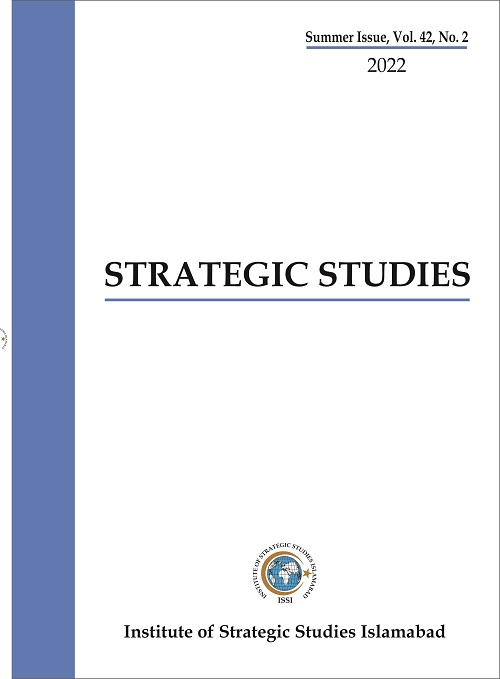 How to Cite
Assistant Professor, S. K., & Assistant Professor , T. H. . (2023). Indian Muslims' Socio-Political and Economic Challenges in the Globalised World. Strategic Studies, 42(2), 87–106. https://doi.org/10.53532/ss.042.02.00235
Copyright & Licensing
Copyright (c) 2023 Strategic Studies
This work is licensed under a Creative Commons Attribution-NonCommercial 4.0 International License.